CRS Moldova is looking for Administrative/Project Assistant extended deadline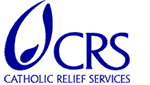 CRS JOB DESCRIPTION
Job Title:

Administrative/Project Assistant

Reports to:

Operations Manager

Department:

Salary Grade: 4
About CRS
Catholic Relief Services (CRS) is the official international humanitarian agency of the Catholic community in the United States. CRS works to save, protect, and transform lives in need in more than 100 countries, without regard to race, religion or nationality. CRS' relief and development work is accomplished through programs of emergency response, HIV, health, agriculture, education, microfinance and peacebuilding. In Moldova, CRS is implementing Changing the Way We CareSM (CTWWC), a global initiative to promote safe, nurturing families for children from residential institutions and children at-risk of family separation. This work involves coordination among a variety of government and non-government stakeholders at the national and raional levels to advance childcare reform and strengthen families.
Job Summary:
You will provide service in the day-to-day delivery of responsive, effective and efficient project administrative activities in support of CRS' mission to serve the poor and vulnerable. You will provide consistent and high-quality service and contribute to the proper stewardship of project resources, and supporting the operational effectiveness of high-quality programming.
Roles and Key Responsibilities:
Facilitate communication with all members of the project team, including relevant CRS staff in Moldova and internationally, implementing partner organizations, vendors, and government representatives.
Provide specialized project administrative transactions and processes (e.g. translate, type, proofread, and/or format documents; informal interpretation for English-speaking staff during meetings and events; record and transcribe meeting minutes; draft simple correspondence messages).
Prepare transactional documents in support of project operations processes and support and facilitate coordination of transaction processing (e.g. payment requests, travel authorizations, travel advances, visas, etc.).
Assure the documentation (e.g. contracts, agreements, purchase orders) and invoice flow with suppliers and implementing partner organizations.
Compile data, perform data entry and data verification in relation to project administration processes and support the knowledge management and programmatic file storage of the organization.
Support the procurement process for goods and services (e.g. periodic market research, follow-up with vendors on offers or supporting documentation, participation in bid committees, periodic shopping for office supplies, etc.) and HR processes of the office (e.g. periodic screening of applicants, updating contact lists, tracking leave balances and attendance reports, ensuring up-to-date employee files, etc.).
Support travel and logistics arrangements for staff and visitors. Schedule and coordinate appointments. Provide logistical and communication support to event planning activities. Prepare, update, and disseminate welcome packages.
Maintain relationships with relevant vendors (landlords, service and goods providers, etc.) and serve as the primary point of contact for questions and administrative matters related to vendors.
Ensure required authorizations and documents for the organization are up-to-date and that documents from vendors are received and processed in a timely way.
Support implementation of property management processes, such as property receipt and distribution, property labeling, physical counts, etc.
Basic Qualifications
University degree in a relevant field such as business administration, social sciences, management, economy, marketing, international relations, or journalism. Significant work experience in lieu of a university degree will be considered.
Experience working in an office environment in a clerical or administrative role. Experience with a local or international NGO is a plus.
Experience with typing/word processing, data entry into online databases and forms, and working with various office equipment.
Experience in MS Office package (Excel, Word, PowerPoint, etc.) and information management systems. Proficient in Word and Excel.
Strong desire to learn and grow and be a part of social development in Moldova.
Required Languages – Native Romanian speaker and fluency in business English (B2 or higher) required. Russian a plus.
Travel - Willing and able to travel within Moldova for periodic field visits.
Knowledge, Skills and Abilities
Good time management skills with ability to work on multiple tasks
Strong customer service orientation with good communication and interpersonal skills
Proactive, resourceful, solutions oriented and results-oriented
Agency-wide Competencies (for all CRS Staff)
These are rooted in the mission, values, and guiding principles of CRS and used by each staff member to fulfill his or her responsibilities and achieve the desired results.
Integrity
Continuous Improvement & Innovation
Builds Relationships
Develops Talent
Strategic Mindset
Accountability & Stewardship
Supervisory Responsibilities: None
Key Working Relationships:
Internal: CRS staff based in Moldova (Chief of Party, Operations Manager, MEAL Officer) and Europe Zone (finance, procurement, administration, human resources); global team members engaged in Changing the Way We CareSM (global directors, technical advisors, etc.)
External: Staff of NGO partner organizations in Moldova, goods and service suppliers, various government institutions.
***Our Catholic identity is at the heart of our mission and operations. Catholic Relief Services carries out the commitment of the Bishops of the United States to assist the poor and vulnerable overseas. We welcome as a part of our staff people of all faiths and secular traditions who share our values and our commitment to serving those in need. CRS' processes and policies reflect our commitment to protecting children and vulnerable adults from abuse and exploitation.
Disclaimer: This job description is not an exhaustive list of the skill, effort, duties, and responsibilities associated with the position.
CRS' talent acquisition procedures reflect our commitment to protecting children and vulnerable adults from abuse and exploitation.
CRS is an Equal Opportunity Employer
How to Apply:
Please send both a CV and a Cover Letter to CTWWCMoldova@crs.org by 3 November 2021 at 17.00 (GMT+2). Only candidates selected for next steps will be contacted. Thank you.
Contribuie la continuarea proiectului CIVIC.MD. Devino susținător, donează aici.
Become a Patron!