Volunteer MarketPlace - Be useful during the lockdown
Distribuie prietenilor:
---
We know that it's really hard to be socially active while being in a lockdown.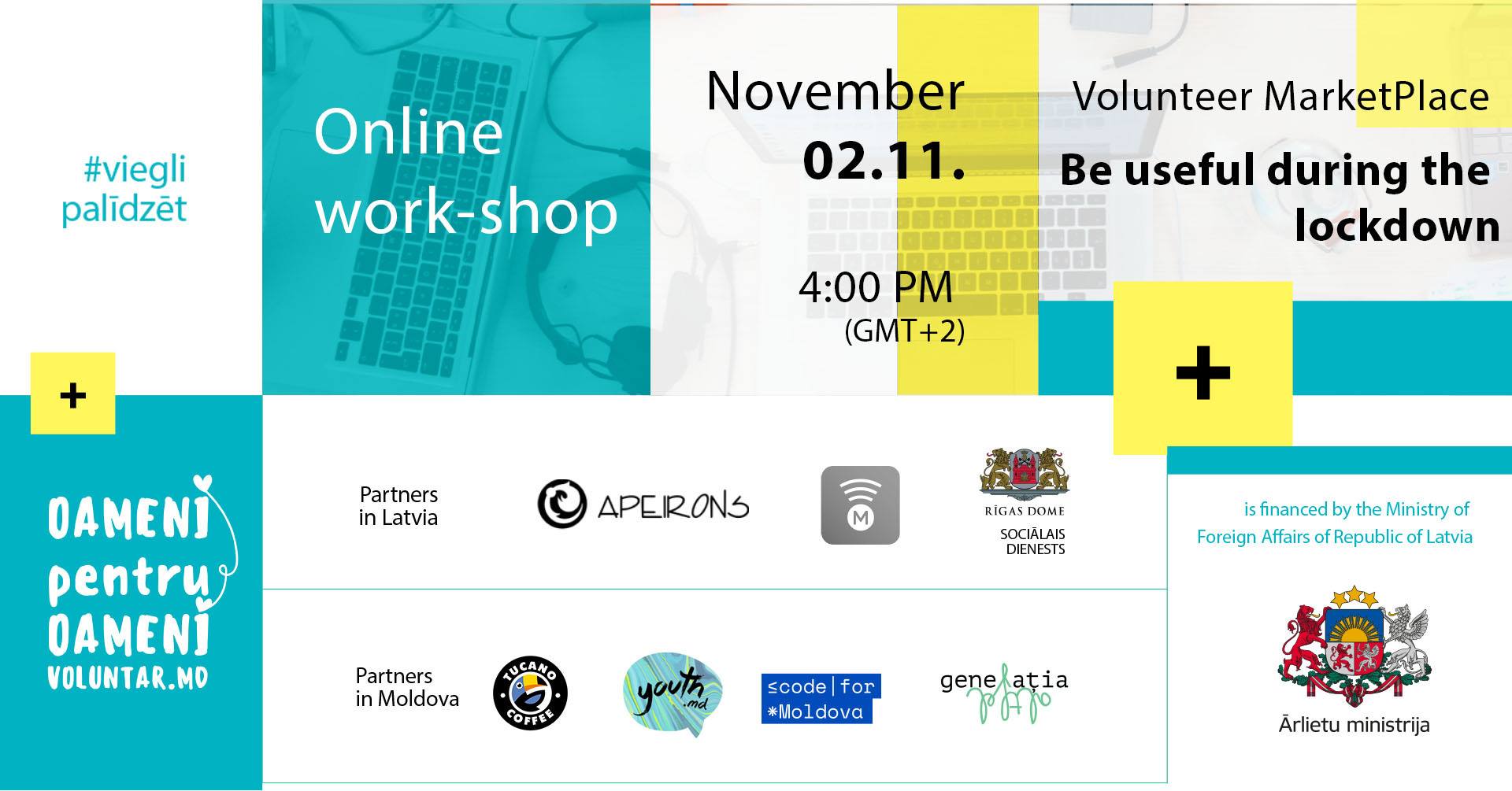 But we have prepared some true stories that show how social involvement and volunteering can be both Creative and Impactful, even without leaving your house.
It was thought to bring together people from Latvia, Moldova and USA to share their experiences on use of social media; spread of information and volunteering coordination, so that once again we can enforce the general unknown truth: You can be useful even in quarantine.
"There were already 100s of trainings and workshops" you will say, but here are minimum 5 reasons why this one is THE ONE:
1. You will meet the women that gave to this world 100 ways on How to use social media for Activism?
Nicole Marie Hicks - is an Impact Manager at City Year Boston, where she coordinates a team of young adults engaged in national service at a local, systemically under-resourced school.
She is also a Master's degree candidate at the University of Padova, Italy, where she studies Human Rights and writes about the influence anti-racism movements could have on the education system in the United States.
Having earned a B.A. degree from Northeastern University, in Boston, Massachusetts (USA), Nicole has worked in many countries and in fields as diverse as public housing, nonprofit education, and financial technology.
A platform for YOUTH made by YOUTH. Why and How they came with this idea? How can you be a part of it?
All this and a little more from - Betty Sîrbu - External relations Coordinator youth.md
Real life experience of building an online voluntary movement
4. You will have the opportunity to meet people from Latvia, Moldova and USA.
It's like a little trip to another countries, didn't you miss the feeling?
5. Quiz and Prices (emoji)
Our dear friends and sponsors come with nice presents for you, while we are coming with tricky questions for you on the topic: Volunteering here and there!
Excited?
APPLY, now!: https://visasiespejas.typeform.com/to/JnX6pukP
Distribuie prietenilor:
Articolele publicate din 1 iunie 2020 nu au fost supuse verificarilor