English for Business and Entrepreneurship - MOOC course
Distribuie prietenilor: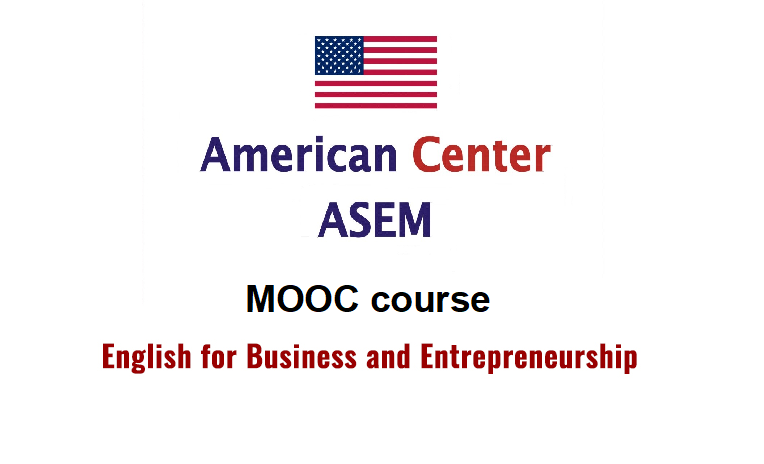 Call for learners
Learning English has become a significant foothold in the economic development of Moldova.
This course is opened for:
The students of ASEM, that do not have a Business and Entrepreneurship course in the official curriculum;
Businessmen or individuals that want to improve their professional and language skills in the field of Business and Entrepreneurship, especially founders or employees of small businesses that would like to expand their activity abroad.
Professors (teaching staff) that teach Business and Economic subjects in English at ASEM.
For successful completion of the course, at least B1 level in English is required.
The course is free-of-charge and is mainly delivered by lecturers from the University of Pennsylvania, USA and is assisted by local experienced staff.
After successfully completing the course the learners will be awarded a certificate in English for Business and Entrepreneurship.
For the Autumn Semester of 2020, there are 7 places available. In case there will be more individuals registered, we will select those that best fit into the requirements.
The course starts on 6th October 2020 and will last 5 weeks.
The American Center of ASEM has enough space to host the course and can provide all the necessary measures in order to assure secure conditions for learners in conditions of COVID-19 pandemics.
Online registration is required. Apply here - https://forms.gle/QfxhtJ5CpHJmK73B6
Deadline for registration - 20 September 2020
The American Center of ASEM is fully funded by a grant of US Department of State and US Embassy in Moldova "Gift of the United States Government"
Distribuie prietenilor:
Articolele publicate din 1 iunie 2020 nu au fost supuse verificarilor